🌐 This article in other language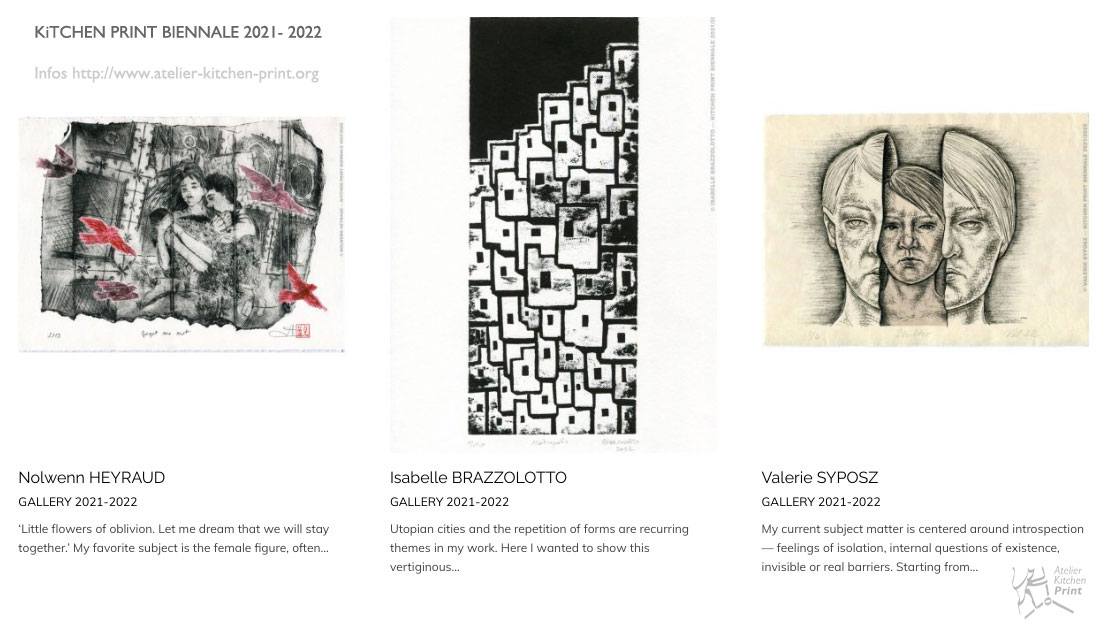 Découvrez les gravures sur carton pleines de rêveries de Nolwenn Heyraud et de cités utopiques pour Isabelle Brazzolotto… Ainsi que la Kitchen lithographie introspective de Valerie Syposz.
À qui le tour ? Accès à la galerie en ligne et au règlement du concours en cliquant sur l'image ci-dessous.
Discover cardboard engravings full of daydreams for Nolwenn Heyraud and utopian cities for Isabelle Brazzolotto… As well as the introspective Kitchen lithography by Valerie Syposz.
Who's next? Access to the online gallery and the contest rules by clicking on the image below.
INFOS https://www.atelier-kitchen-print.org/field/gallery-2021-2022/