Création visuelle de l'Atelier Kitchen Print pour un certificat dédié aux artistes sélectionnés au concours de la KiTCHEN PRINT BIENNALE. Il est encore temps de participer, vous avez jusqu'au 28 février 2023 pour déposer un dossier par courriel à kitchen.print.biennale@gmail.com (email dans un premier temps).
Certificat sur demande, il sert de souvenir ou d'archive et permet aux artistes de communiquer sur les réseaux sociaux. Vous pouvez le demander et laisser un commentaire sous cet article ! Thanks.
Lien du règlement du concours / RULES https://www.atelier-kitchen-print.org/gallery/kitchen-print-biennale-2021-2022/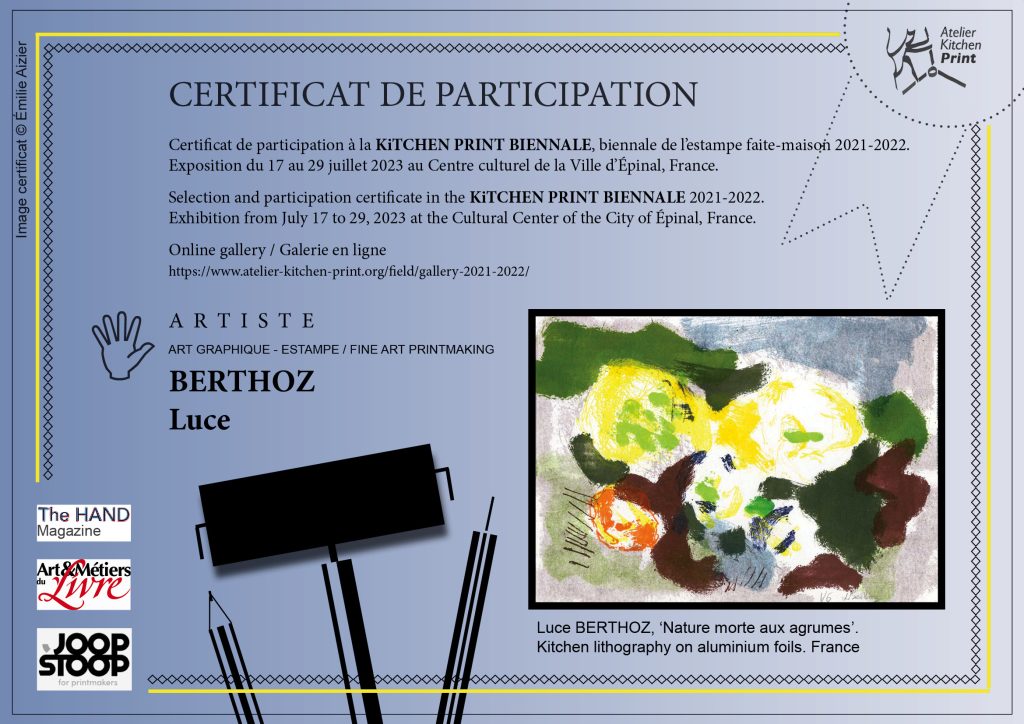 Visual creation of atelier Kitchen Print for a certificate dedicated to artists selected for the KiTCHEN PRINT BIENNALE competition. There is still time to participate, you have until February 28, 2023 to submit an application by email to kitchen.print.biennale@gmail.com (email first).
Certificate on request, it serves as a souvenir or archive and allows artists to communicate on social networks. You can request it and leave a comment under this article! Merci.