Florence TEDESCHI
Creative Fields GALLERY 2021-2022
Florence TEDESCHI 'La petite fenêtre du monastère', engraving on recycle cardboard, 20x26 cm, edition 2/15. France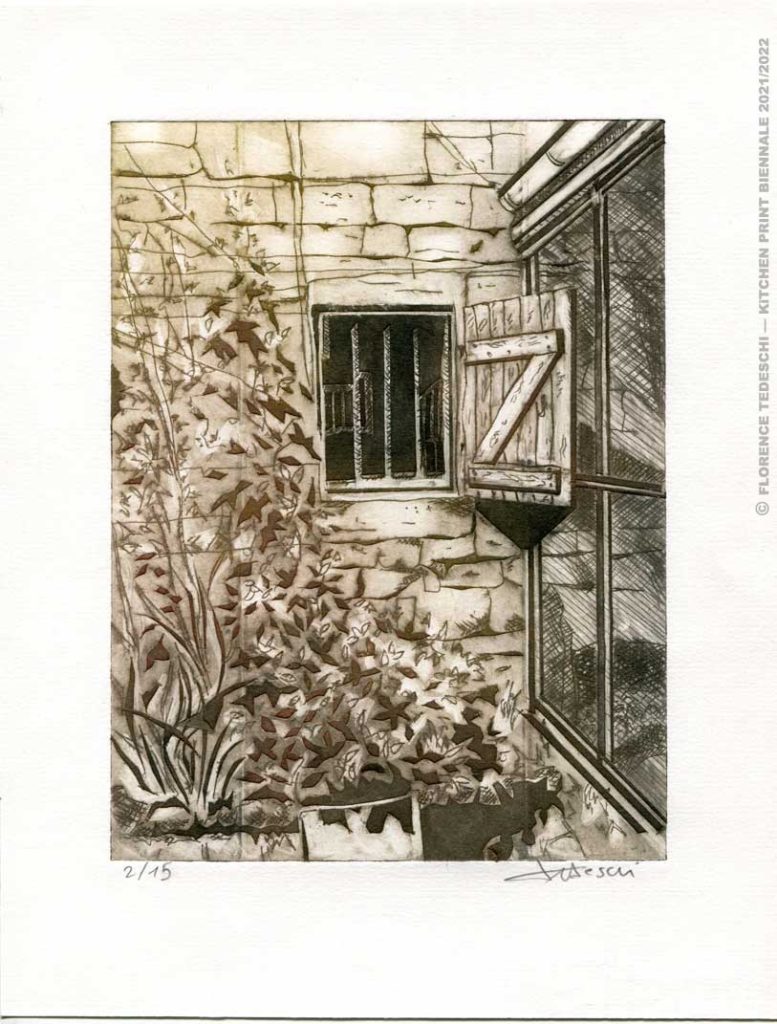 I wanted to represent the softness and warmth of these stones, the delicacy of the vegetation which frames this small window of the monastery. The engraving on cardboard gives a fluffy side which seemed appropriate to give this warm atmosphere.
Title: 'The small window of the monastery'.
J'ai voulu représenter la douceur et la chaleur de ces pierres, la délicatesse de la végétation qui encadre cette petite fenêtre du monastère. La gravure sur carton donne un côté duveteux qui me paraissait approprié pour donner cette ambiance chaleureuse.
Technique, gravure sur carton.