Lise Sofie HOPLAND
Creative Fields GALLERY 2021-2022
Lise Sofie HOPLAND 'Spring Fling', linocut, 29x21cm, edition 3/20. Norway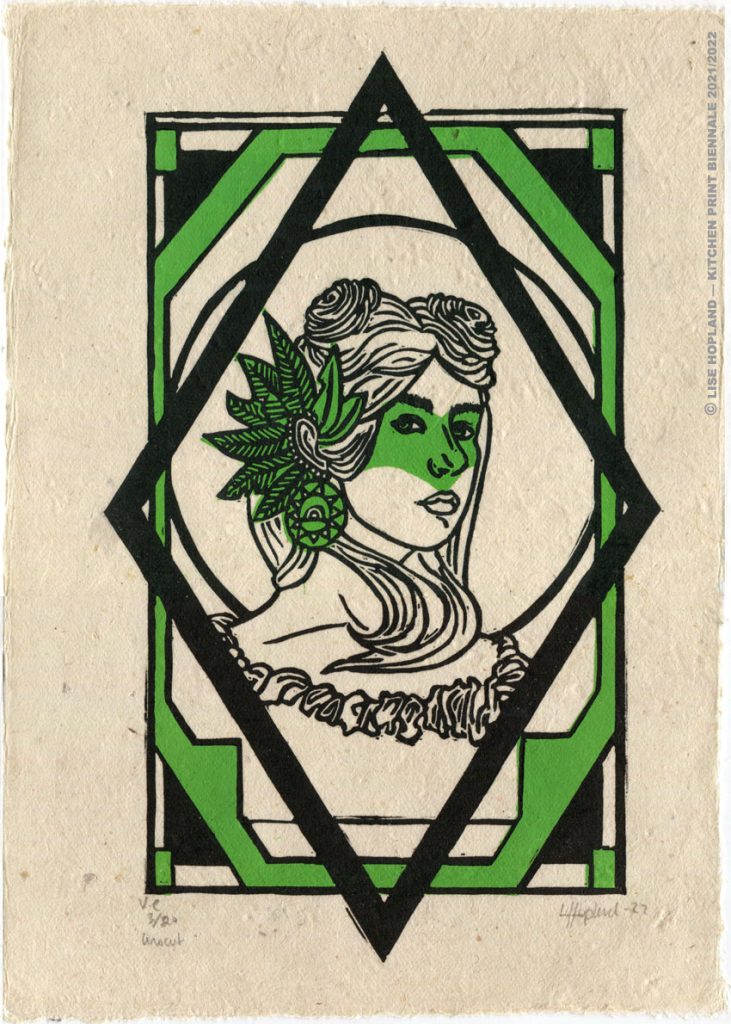 I made a serie of multi-block linocut prints, printed on paper from Nepal with safe wash ink. They are representing three of the four seasons, Spring, Summer, and Autumn. Each of them has a different hairstyle, crown/hair decoration, and colour. I thought think of Alfons Mucha's lithographs when I was making this series.
J'ai réalisé une série d'impressions en linogravures multi-blocs, imprimées sur du papier du Népal avec de l'encre à l'eau non-toxique. La série représente trois des quatre saisons : printemps, été et automne. Chacune d'elle a une coiffure, une décoration de couronne/cheveux et une couleur différente. J'ai pensé aux lithographies de l'artiste Alfons Mucha quand je faisais cette série.
(Titre, "Printemps Se Lancer").