Description
APPEL À SOUSCRIPTION : Le catalogue sera envoyé à partir du mois de février 2022.
CALL FOR SUBSCRIPTION: The catalog will be sent from February 2022.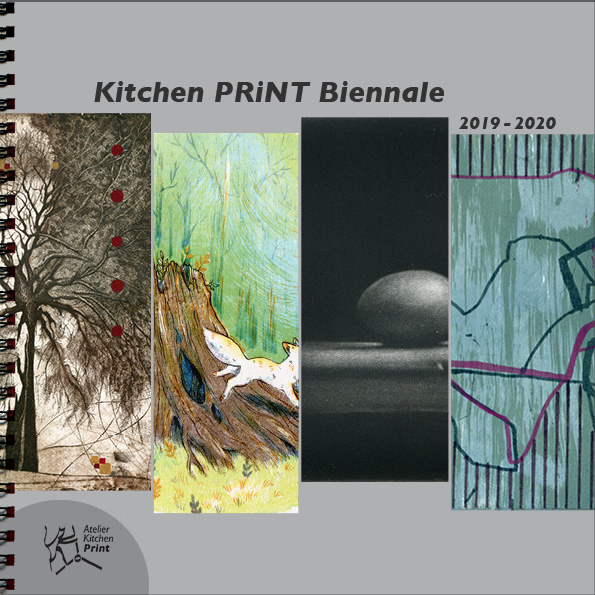 Full color catalog. Around 97 pages, Metal spiral binding. Format 21 x 21 cm. Printed in France by ESAT Poitiers.  87 reproduced prints/artists in this catalog.
/ Catalogue tout en couleur. Environ 97 pages, environ 270 gr., reliure spirale métal. Format 21x21cm. Imprimé en France par l'ESAT Poitiers. 87 estampes reproduites dans ce catalogue.
87 artistes:
A/ Reanna ALI, Francisco ANDRINO MUÑOZ, Margaret AUERBACK, Nicole AYME
B/ Yerdua BA, Magdolna BALLA, Varsha BAPTISTE, Luce BERTHOZ, Giovanna BESOSTRI, José Ramón BLANCO DURÁN, Lionel BRAS
C/ Mariela CANCHARI, Sandro CHINELATTO, Jole DI COSTANZO, Luis Alberto CUTRONE
D/ Albina DEALESSI, Fabio DOTTA
F/ Gabriela FERNÁNDEZ MADERO, Pablo FERRARI, Chloé FLEURY TURCAS
G/ Marie GAILLAC, Alessandra GAZZONI, Martina DI GENNARO, Sarah GLOGAU, Oskar GORZKIEWICZ, Addy GRAAFMANS JANSEN
I/ Stephanie IP
H/ Alicja HABISIAK MATCZAK, Nolwenn HEYRAUD, Yen H. HOI TONG IAN, Lise Sofie HOPLAND
J/ Aleksandra JAKUBCZAK
K/ Emilia KARWOWSKA, Aisha KHALIFA MESMAR, Tuba KINAY, Svetlana KOSHELEVA, Marianna KRASKA, Mary KROETSCH
L/ Ghizlane LAÏRINI, Ortal LAIZER, Debbie LAMPON, Andrew LEVITSKY, Carla LEWEST, Sophie LEWISOHN, Migjen LIMANI, Yi-Tung LIN, Veronica LONGO, Neermala LUCKEENARAIN, Paola LUCREZI
M/ Monique MARTIN, Michelle MARTINELLI, Elena MASROUR, Stéphane MAUBOIS, Mariela MAURIÑO, Nick METZ, Cécile MEYER-MALINVERNO, Fabio Alessandro MIRRI, Lætitia MONTIRONI, Olivier MUSSEAU
N/ Chantal NÉMERY
O/ Pierangela ORECCHIA
P/ Darrel PERKINS, Edgard Daniel PICHARDO FLORES, Klervie PILLARD, John Timothy PIZZUTO
R/ Erika Dana RAMIREZ MEJIA, Tiziana ROSMINI, Jacky ROUGET, Rakhil RUBANIK
S/ Silvana SABBIONE, Franziska SCHIRATZKI, Arta SKUJA, Marta ŚLIWIAK, Noah Ali SOULTAN, Mathilde SOUSSI, Sandra STOJAŃSKA
T/ Anna TARNOWSKA, Atita TAWARE, Hélène TRYSTRAM
V/ Mónica VIDAL, Oleksandra VORONINA, Carla DE VRIES
W/ Viola WANG, Michał WASIAK, Cleo WILKINSON, Bartosz WOSKOWICZ
Z/ Nele ZIRNITE
Kitchen Print Biennale Web Gallery https://www.atelier-kitchen-print.org/field/gallery-2019-2020/