Description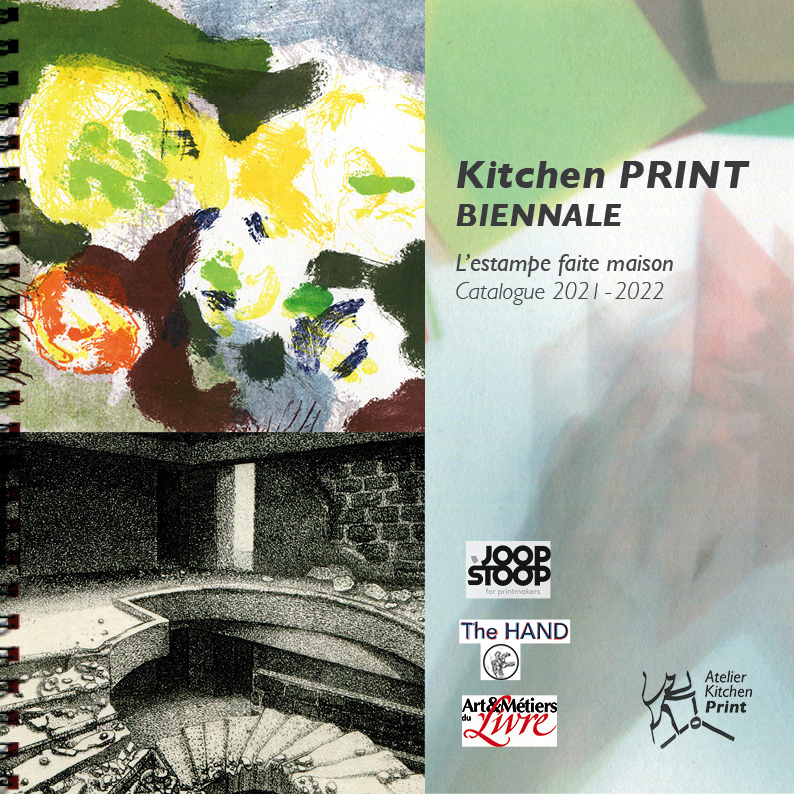 J'ai le plaisir de vous annoncer qu'un catalogue est en fin de préparation avec à l'intérieur les 85 estampes du dernier concours 2021-2022 qui ont été exposées cet été au Centre culturel d'Épinal. Voici le projet de couverture en cours. Le catalogue fera 96 pages environ et sera imprimé tout en couleur au tarif de 40 euros + frais de ports.
Vous pouvez le pré-commander sur cette page. Une carte bancaire suffit pour la transaction (pas besoin d'ouvrir un compte PayPal), mais vous pouvez aussi régler par virement bancaire ou par chèque de banque française. Les frais de port sont fixes peu importe la quantité de catalogues (ou de livres, estampes…) commandés à la fois.
Les catalogues pré-commandés seront envoyés courant novembre 2023. Merci pour votre participation et votre soutien à l'édition du catalogue!
I am pleased to announce that a catalog is in preparation with inside the 85 prints from the last 2021-2022 competition and which were exhibited this summer at the Epinal Cultural Center. Here is the current cover project. The catalog will be approximately 90 pages and will be printed in full color at the price of 40 euros + postage.
To order it, a credit card is sufficient for the transaction (no need to open a PayPal account), but you can also pay by bank transfer. Shipping costs are fixed regardless of the quantity of catalogs (or books, prints…) ordered at a time.
The pre-ordered catalogs will be sent in November 2023. Thank you for your participation and your support for publishing the catalog!
FICHIER PDF GRATUIT – VERSION WEB DU CATALOGUE EN CLIQUANT SUR CE LIEN:
FREE PDF FILE – WEB VERSION OF THE CATALOG BY CLICKING ON THIS LINK:
Une carte d'art sera offerte aux personnes ayant participé à la souscription. An art card will be offered to participants in the subscription.