Silvana Sabbione
Creative Fields GALLERY 2019/2020
Silvana Sabbione Title 'Paroles brûlantes', Mokulito (wood lithography) and cardboard drypoint, 29 x 21 cm, edition 1/13. Italy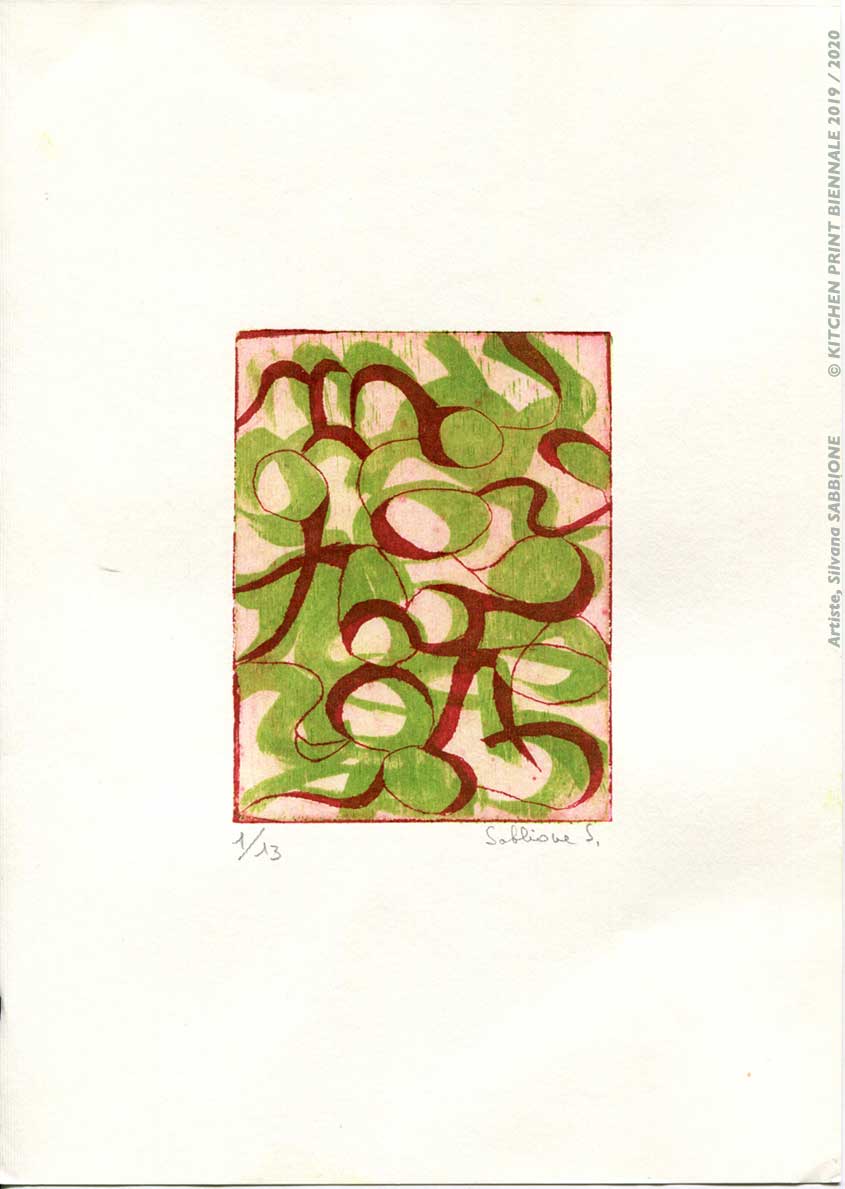 The work is part of a cycle entitled "Les mots impossibles". The combination of two different printing techniques creates an effect of balance which is reinforced by the two complementary colors used. This is just one of the possible combinations.
'Les mots impossible' (french language), impossible words NDLT. 
L'œuvre s'inscrit dans un cycle intitulé "Les mots impossibles". La combinaison de deux techniques différentes d'impression crée un effet d'équilibre qui est renforcé par les deux couleurs complémentaires utilisées. Ce n'est qu'une des combinaisons possibles.
Mokulito (technique japonaise de lithographie sur bois) + pointe sèche sur carton. NDLT.