Sandra Stojańska
Creative Fields GALLERY 2019/2020
Sandra Stojańska Title 'LDZ', etching, 29,7 x 21 cm, edition 1/4. Poland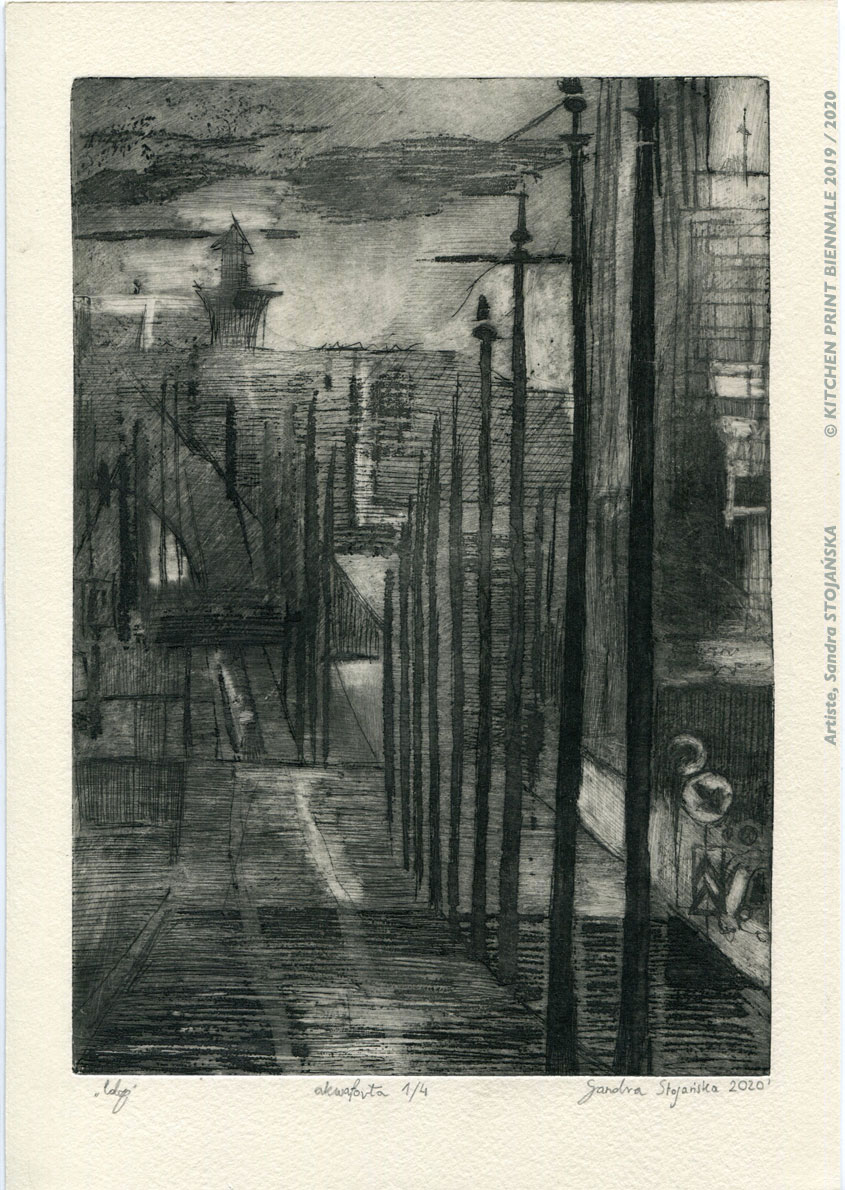 I did a series of studies on the city of Lodz from which I was inspired to make my etchings. I reproduced the subject of the tracks, the tram and the lights to reflect the atmosphere of the whole situation and the landscape.
Lodz is Currently the 3rd largest city in Poland. NDLR
J'ai fais une série d'études sur la ville de Lodz dont je me suis inspirée pour réaliser mes gravures. J'ai reproduit le sujet des voies, du tramway et des lumières pour refléter l'atmosphère de l'ensemble de la situation et du paysage.
Lodz est la Actuellement la 3e plus grand ville de Pologne. NDLR