Reanna Ali
Creative Fields GALLERY 2019/2020
Reanna Ali Title 'In My Space', linocut, 21 x 27 cm, edition 1/5. Trinidad and Tobago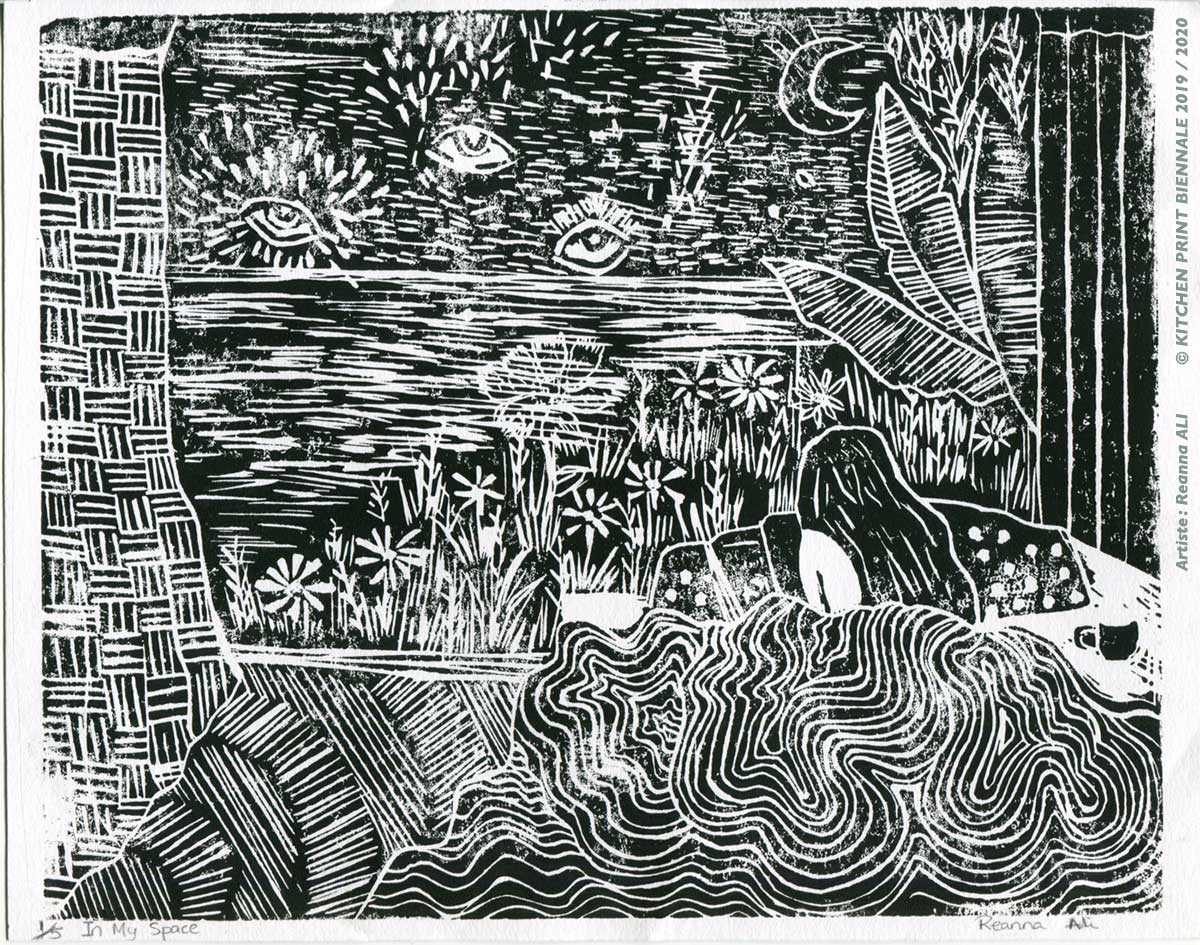 My inspiration comes from everyday experiences, my surroundings, whether that be the music I listen to,
the poems I read, Various artworks I see. In this work "In My Space", it entails the exploration of intangible mental spaces, topics surrounding growth, recovery and healing. It is a mixture of the past, the present, the imaginative.
Mon inspiration vient des expériences quotidiennes, de mon environnement, que ce soit la musique que j'écoute, les poèmes que j'ai lus, diverses oeuvres que je vois. Dans ce travail "In My Space", il s'agit de l'exploration des espaces mentaux immatériels, des sujets entourant la croissance, la récupération et la guérison. C'est un mélange du passé, du présent, de l'imagination.