Pablo Ferrari
Creative Fields GALLERY 2019/2020
Pablo Farrari 'Covid 19', linocut, 21 x 29,7 cm, edition 5/7. Uruguay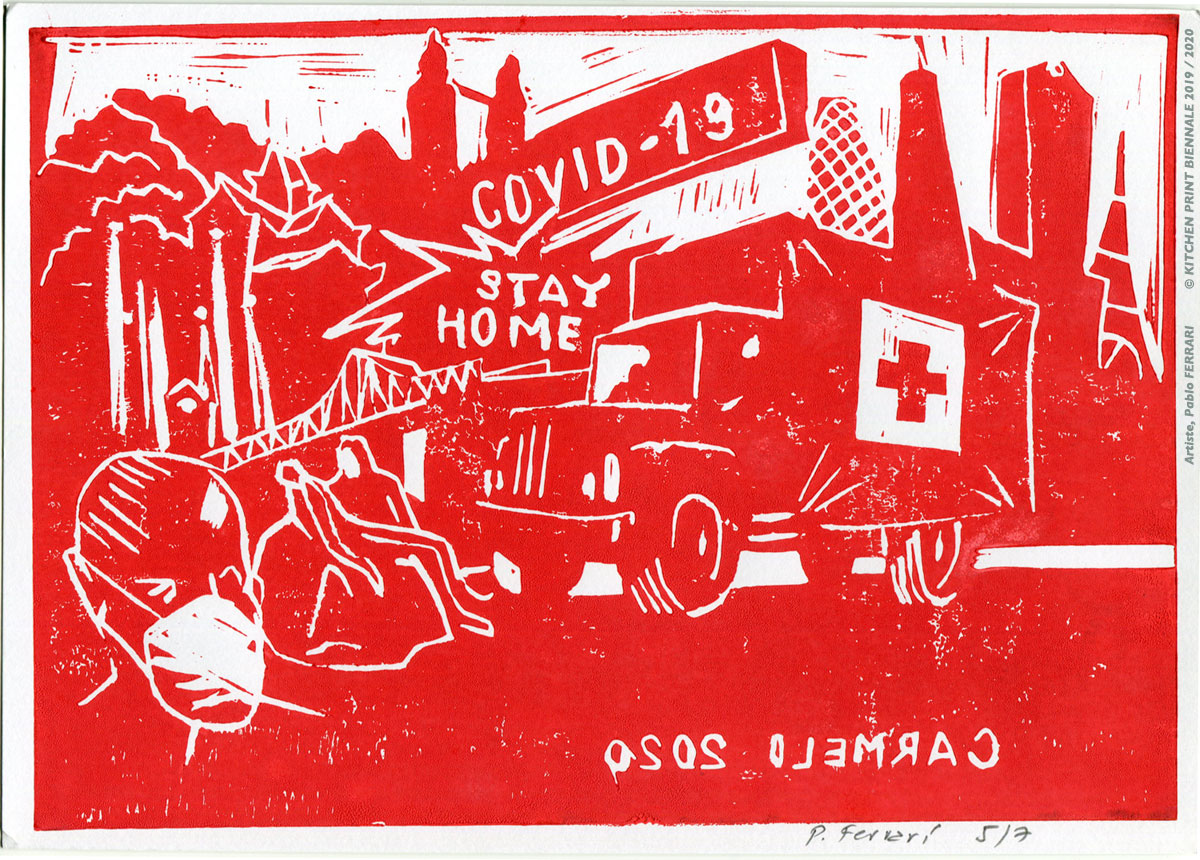 I wanted to express the world situation, from my hometown Carmelo expressed by its main architectural attraction: the revolving bridge.
Je voulais exprimer la situation mondiale, depuis ma ville natale Carmelo exprimée par son principal attrait architectural : le pont tournant.
Quise expresar la situación mundial, desde mi ciudad natal expresada por su principal atractivo arquitectónico : el puente giratorio.