Pablo FERRARI
Creative Fields GALLERY 2021-2022
Pablo FERRARI 'La danza', linocut, 29 x 21 cm, edition 3/6. Uruguay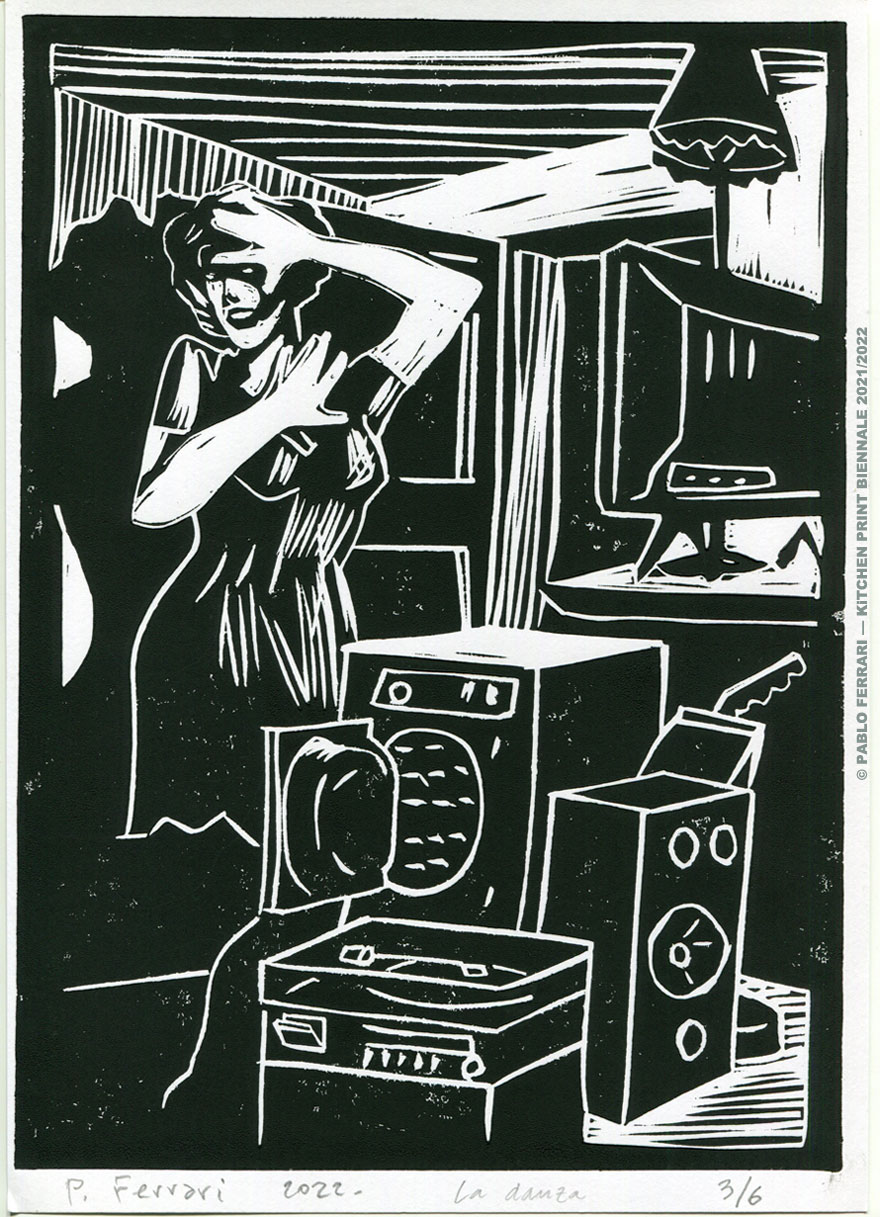 It is an allegory about life, I am interested in showing it from its urbanism and spaces in which right or wrong, we are destined to dance. At first I thought of a Munch-style scream, but I got other looks that alluded to a dance.
Es una alegoría sobre la vida, me interesa mostrarlo desde su urbanismo y espacios en la que, bien o mal, estamos destinados a danzar. Al principio pensé en un grito al estilo Munch, pero recibí otras miradas que aludieron a una danza. (Texto Original)
C'est une allégorie de la vie, je m'intéresse à la montrer depuis son urbanisme et ses espaces dans lesquels, à tort ou à raison, nous sommes destinés à danser. Au début, j'ai pensé à un cri de style Munch, mais j'ai eu d'autres regards qui faisaient allusion à une danse.