Mónica Vidal
Creative Fields GALLERY 2019/2020
Mónica Vidal Title 'Sin tregua', Kitchen Litho on au foil, 29 x 21 cm, edition 4/5. Argentine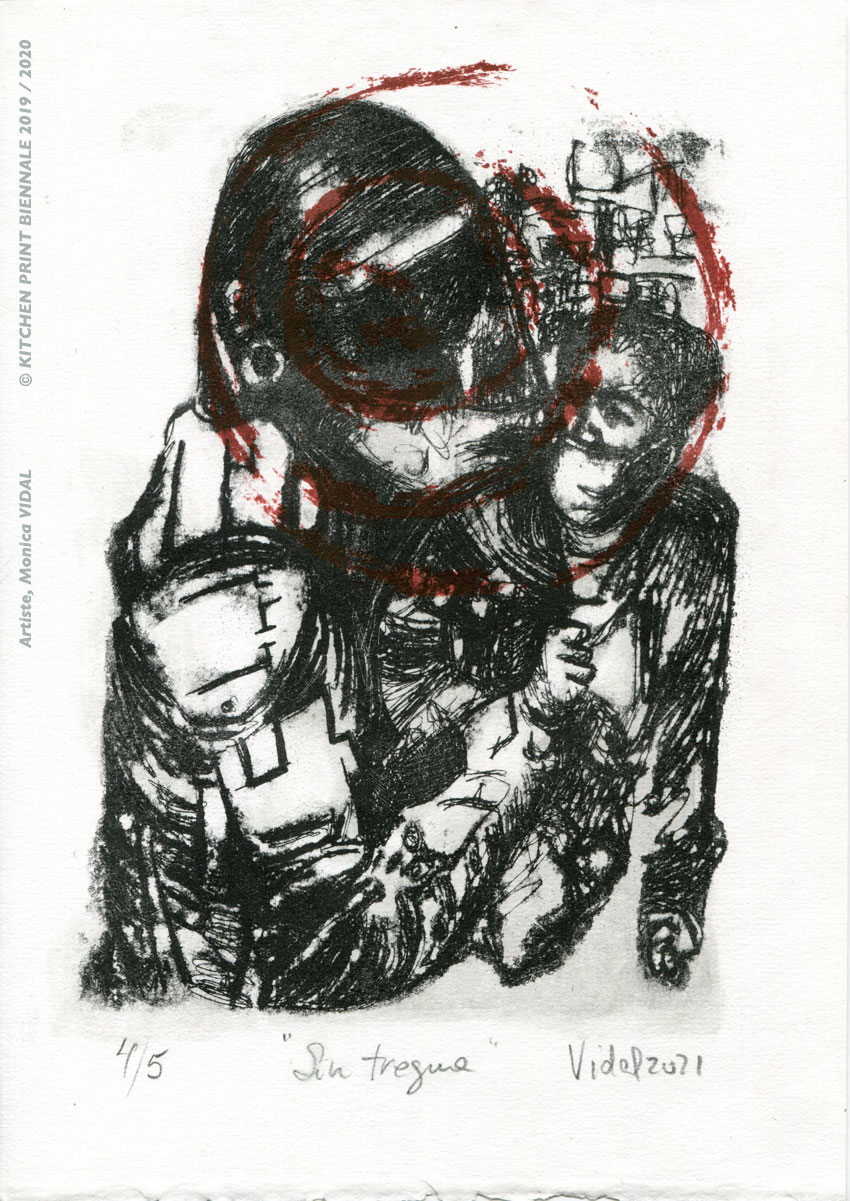 The composition of the work is inspired by the repression carried out by the forces of order against protests motivated by social injustices in the American continent, even in times of pandemic.
La composición de la obra está inspirada en la represión realizada por fuerzas del orden ante las protestas motivadas por injusticias sociales en el continente americano, aún en tiempos de pandemia.
La composition de l'ouvrage s'inspire de la répression exercée par les forces de l'ordre face aux protestations motivées par les injustices sociales sur le continent américain, même en période de pandémie.
(Sin tregua, sans trêve)