Klervie Pillard
Creative Fields GALLERY 2019/2020
Klervie Pillard Title 'Plongée', lithography on stone 2 colors (blue and phosphorescent inks), edition 1/5. France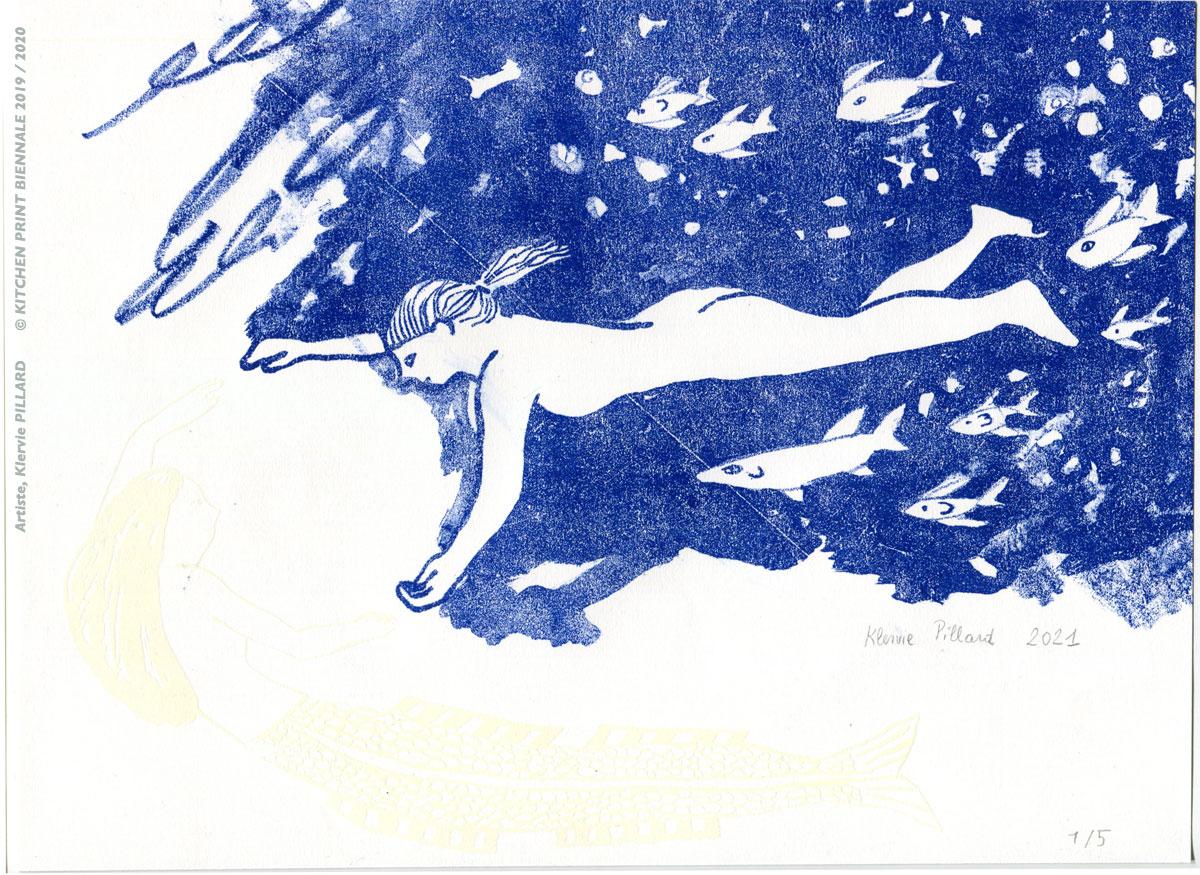 A dive in the deep waters … with a funny guide! To discover it, you too will have to dive in and turn off the lights.
The phosphorescent ink is only really visible in the dark. Editor's note
Une plongée dans les eaux profondes… avec une drôle de guide ! Pour la découvrir, il vous faudra vous aussi plonger et éteindre les lumières.
L'encre phosphorescente n'est vraiment visible que dans l'obscurité. NDLR