Alessandra GAZZONI
Creative Fields GALLERY 2021-2022
Alessandra Gazzoni 'Il Tempietto della Villa Reale di Milano', soft ground on zinc, 29 x 21 cm, edition 9. Italy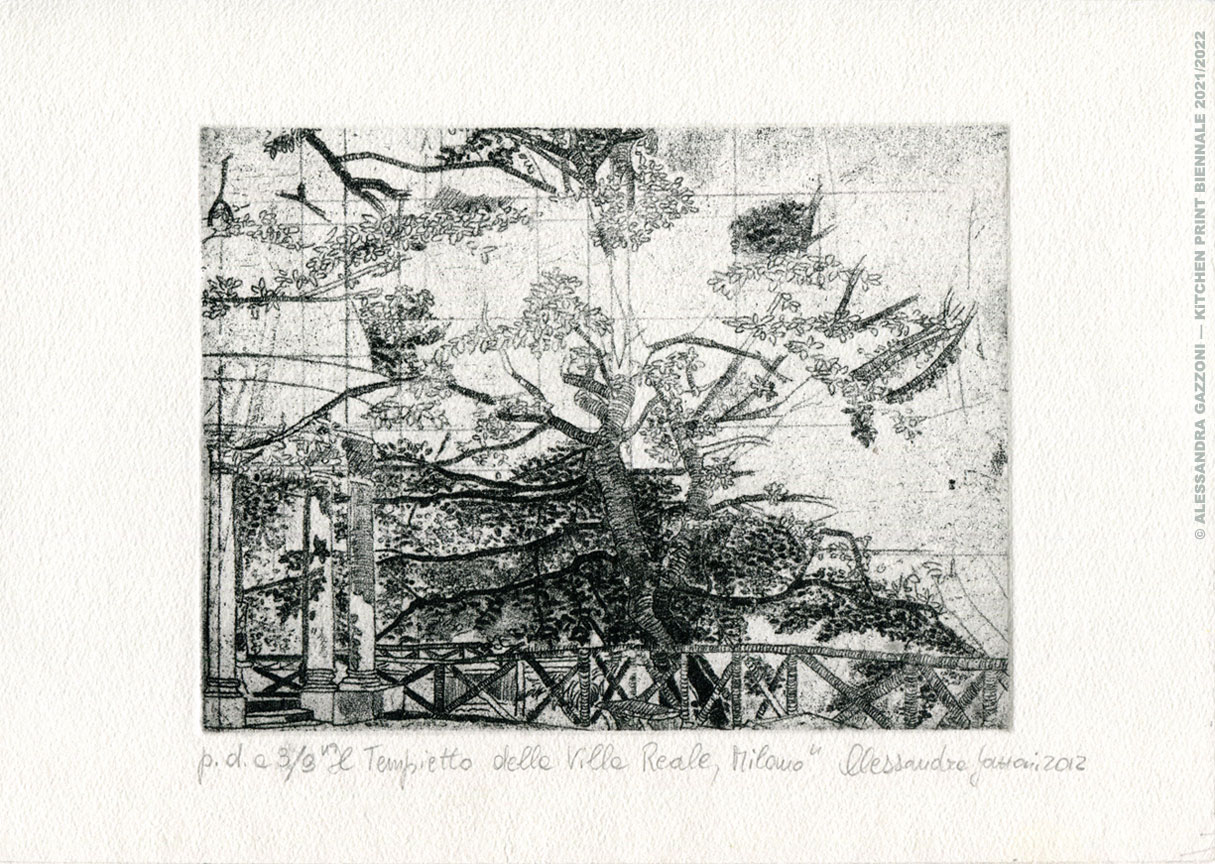 This print represents a detail of the garden of the Royal Villa in Milan with the small temple. A very beautiful and particular place that I care a lot about and I like to make people known through my work. It is part of the series: 'The gardens in Milan'.
Title, 'The small Temple of the Royal Villa in Milan'.
Cette estampe, réalisée avec la technique du vernis mou, représente un détail du jardin de la Villa Royale de Milan, avec le petit temple. Un endroit très beau et particulier auquel je tiens beaucoup et que j'aime faire connaitre à travers mon travail. Il fait partie de la série : "Les jardins de Milan".
Titre, "Le petit Temple de la Villa Royale de Milan".
Questa stampa, realizzata con la tecnica della ceramolle, rappresenta un particolare del giardino della Villa Reale di Milano con il tempietto. Un luogo molto bello e particolare a cui tengo molto e mi piace farlo conoscere attraverso il mio lavoro. Fa parte della serie : "I giardini di Milano".