Fabián Pedro MARTINETTO
Creative Fields GALLERY 2021-2022
Fabián Pedro MARTINETTO 'Esperanza'. 28 x 20 cm. Etching & aquatint on iron plate, less toxic mordant (saline). Edition 1/5. Republic of Argentina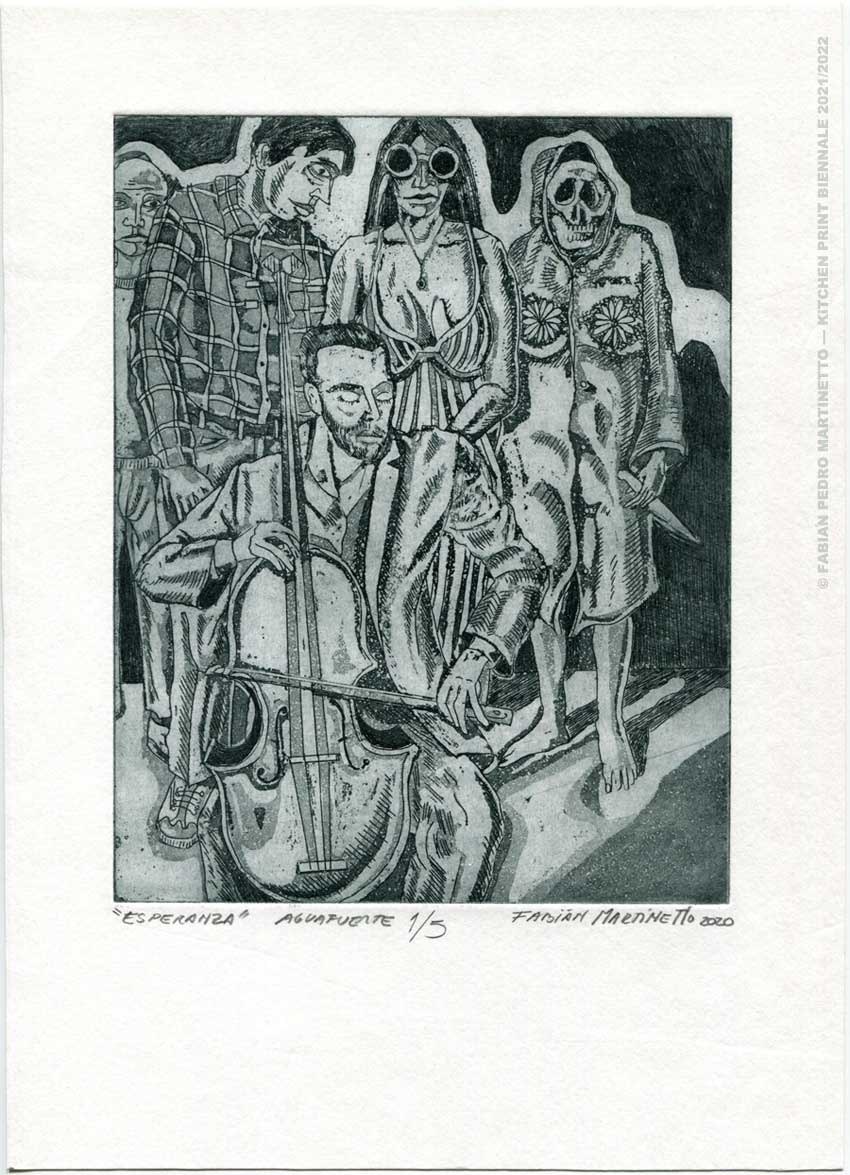 Like the musicians on the deck of the Titanic, the game of life is opposed to death. Hope is in the musician who is abstracted from reality, while among the crowd and with all the time in the world, the Death prowls around dressed in a large tunic.
Title Esperanza, 'Hope'.
Comme les musiciens sur le pont du Titanic, le jeu de la vie s'oppose à la mort. L'espoir est dans la musique qui abstrait de la réalité, tandis que parmi la foule, et avec tout le temps du monde, la mort rôde vêtue d'une ample tunique.
Titre "Espérance". Eau-forte et aquatinte sur plaque de fer. Mordant moins toxique (solution saline). Format du papier 28 x 20 cm.
Como los músicos en la cubierta del Titanic, el juego de la vida se contrapone a la muerte, la esperanza esta en el músico que se encuentra abstraído de la realidad, mientras entre la muchedumbre y con todo el tiempo del mundo ella acecha vestida de largo.
Aguafuerte – aguatinta sobre chapa de hierro. Mordiente menos tóxico (salino). Tamaño del papel 28 x 20 cms.