Chloé Fleury Turcas
Creative Fields GALLERY 2019/2020
Chloé Fleury Turcas Title 'G.', drypoint on cardboard, 21 x 25 cm, edition 2/10. France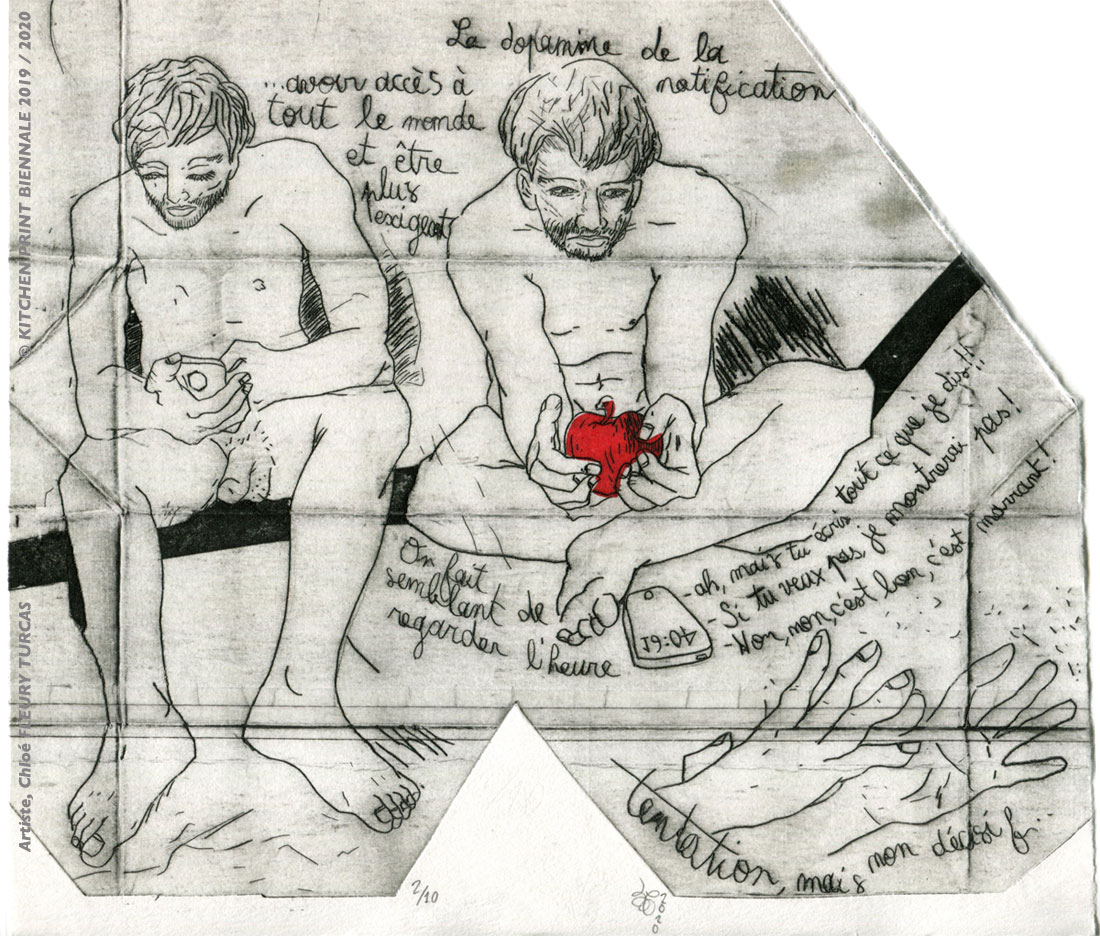 This print is part of the series of "consenting nudes" which aims to explore the link between artist and model during sessions of nude poses. Since antiquity, the relationship between artist and model has been ascending, the artist magnifying and freezing the beauty of bodies, thus creating bodily standards (the famous canons); Having a consent contract signed before each session is for me the way to give back his body to the model and to reverse the balance of power between artist and model.
Written on the print (translation from the French language) 'Dopamine notification. Have access to everyone and be more demanding. We pretend to watch the time. – Ah, but you write everything I say! – If you don't want to, I won't show! – No, no, it's good, it's funny! Temptation, but not decisive.' NDLT
Cette estampe fait partie de la série des "nus consentants" qui se propose d'explorer le lien entre artiste et modèle pendant les séances de poses nues. Depuis l'antiquité, le rapport entre artiste et modèle est ascendant, l'artiste magnifiant et figeant la beauté des corps, créant ainsi des normes corporelles (les fameux canons) ; faire signer un contrat de consentement avant chaque séance est pour moi le moyen de rendre son corps au modèle et de renverser le rapport de force entre artiste et modèle.