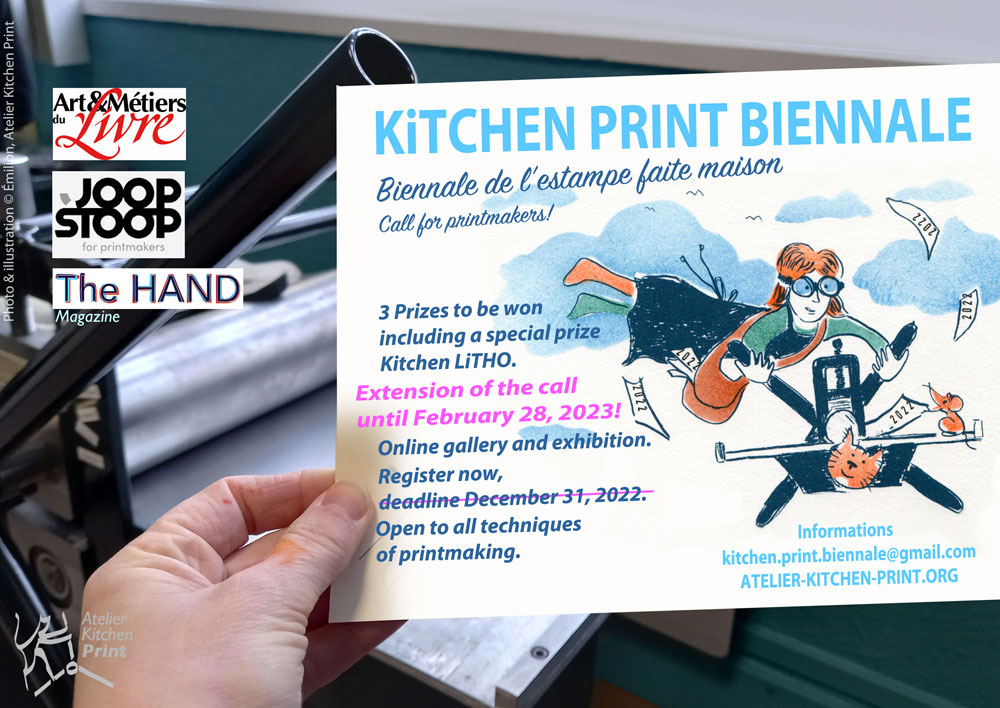 Extension of the call for participation until February 28, 2023. Contact us by email before February 28 and if your application is selected, you will send us your print immediately.
Infos https://www.atelier-kitchen-print.org/gallery/kitchen-print-biennale-2021-2022/
Prolongation de l'appel à participation jusqu'au 28 février 2023. Contactez-nous par email avant le 28 février et si votre dossier est retenu vous nous enverrez aussitôt votre estampe.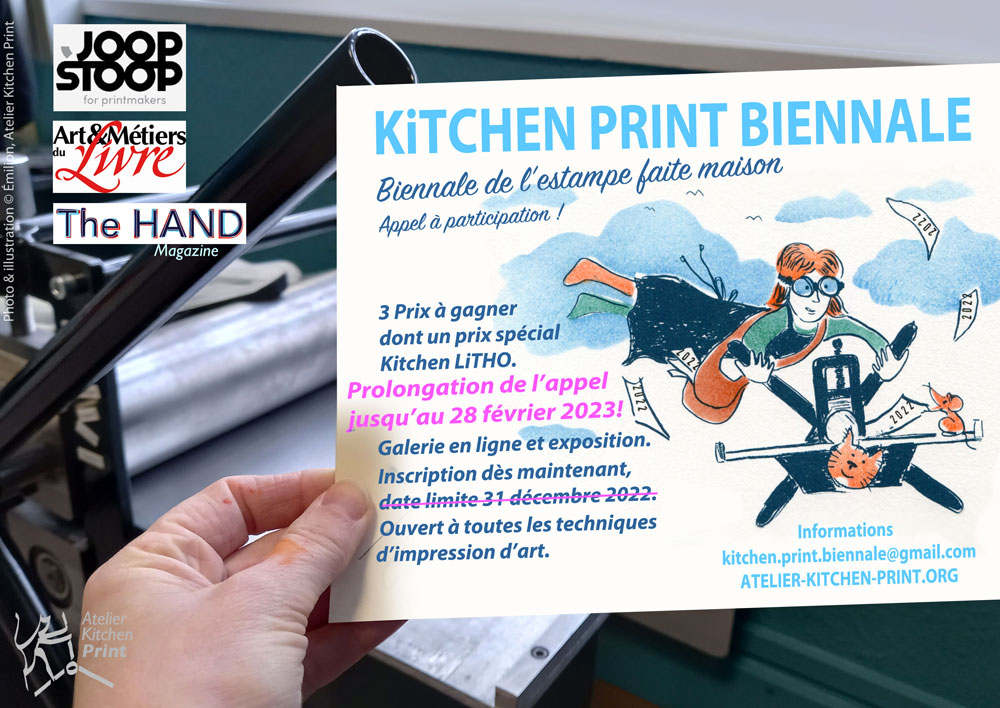 Infos https://www.atelier-kitchen-print.org/gallery/kitchen-print-biennale-2021-2022/