Currently manuals in stock! Dedication by the hand of the author/inventor. Printed in France. Sendings for the world.
Please, choose your flag at the top to make the purchase in english language.
Currently shippings costs are included, so you will pay 44 euros and you will receive your manual what ever your country in the world! (US, Canada, France, Australia, Japon, Suisse etc.)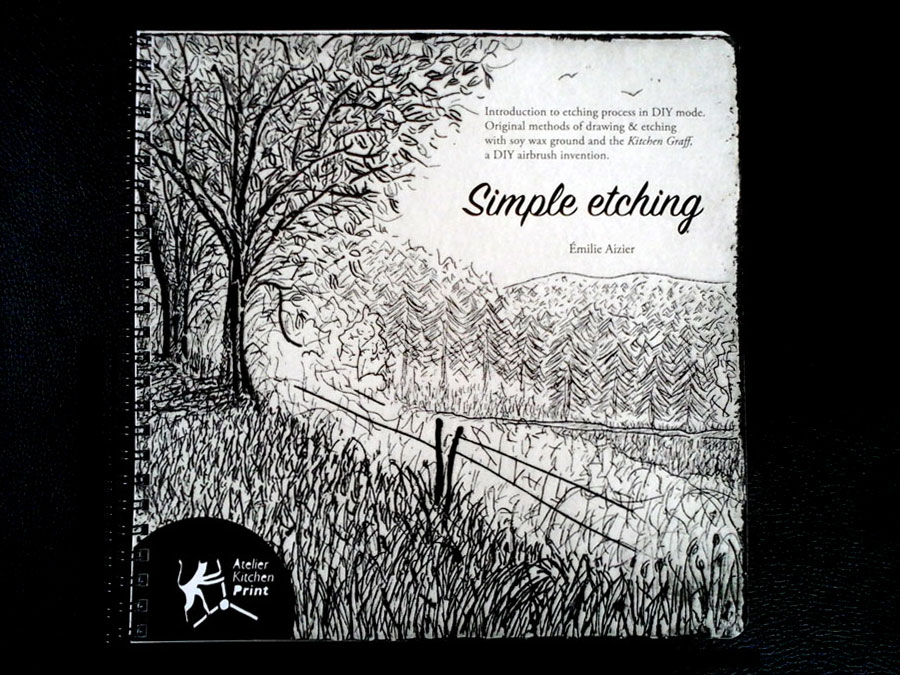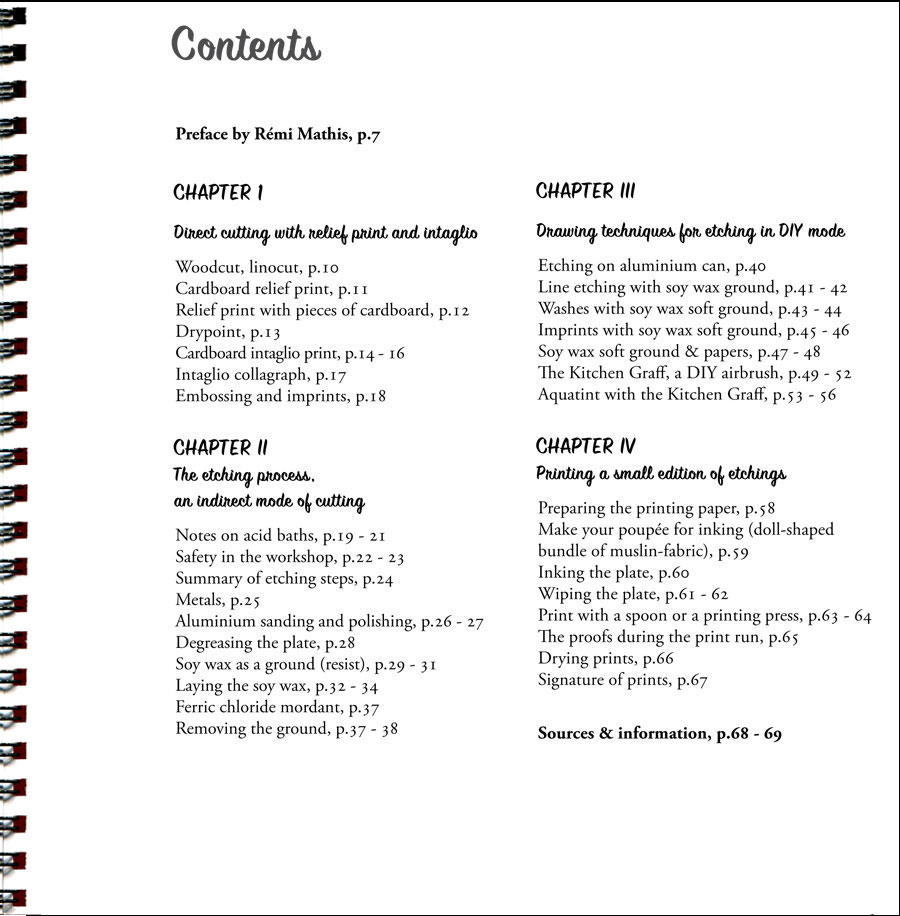 This manual is entirely designed, prepared and distributed by the inventor of the Kitchen Litho and the Simple etching, Émilie Aizier alias Émilion from the Atelier Kitchen Print (unemployed and to stay active, she created in her self-publishing business books and provides art printing lessons in his workshop-house on request). A close relative ensures the technical part of the site. The author works to disseminate his technique via newsletters, social networks and to highlight the artists practicing the technique with the organization of the "Kitchen Litho Biennale" competition. In addition, in an ethical approach, you will not find it in Amazon and this manual is printed by a specialized social integration institute in Poitiers Esat Essor. The books are printed between 10 and 50 copies at a time in reprography, as and when requested.
Learn and support the technique through the acquisition of the Simple etching manual. To buy this manual is to support an original project as if you were making one-off participatory support, it is to support an inventor and her micro-enterprise which in reality only holds thanks to the passion for printmaking in homemade mode. Finally, each manual is dedicated to the name of the purchaser by hand by the author.
Translation from the original french manual 'La gravure simple' written by Émilie Aizier alias Émilion. English translation: Simon Burder, artist & lithograph, based in London. Preface: Rémi Mathis, editor-in-chief for the review 'Nouvelles de l'estampe'. Curator of the 17th century collections in the Department of Prints and Photography at the National Library of France.
70-pages handbook (all color version) printed in France by the social establishment ESAT ESSOR. Color cover. Spiral binding. 21 x 21 cm. ISBN 978-2-4920230-5-7
Sending from France without number of tracing. You can receive it in USA or Australia etc. in around one or two month, around one month in UK.
Martin.d comment in Instagram 'It's full of innovative ways of making prints without needing lots of kit. Mine arrived quickly from France to England. (If you use TransferWise or Revolut you can pay in Euros without having the bank charging you)'